2020 Vision
UPDATES
FEBRUARY 2 UPDATE
The Vision 2020 Committee began our work by performing a SWOTS analysis of our church. We evaluated the strengths, weaknesses, opportunities, and threats. We are discussing what is working well and what needs to be improved. The Vision 2020 Committee has worked to prioritize our efforts so that we address the most pressing needs first.
The first area we have addressed is the security of our campus and the safety of our children. We have enlisted an SBC security consultant to come and walk our campus and discuss areas of concern and to help strategize a campus safety action plan. In addition, we are working to implement a new children check-in/drop off system in the CMC so that parents feel comfortable in dropping off their children. Both of these areas are part of our desire to be a more welcoming church.
Also a reminder on the Vision 2020 pledge cards. The Vision 2020 line item will provide the church additional resources to address immediate needs and opportunities that we did not anticipate when we initially compiled our 2019-2020 budget. We ask that you continue to give faithfully to the budget of the church and prayerfully consider what you can give to the Vision 2020 line.
LISTEN TO MESSAGE
2020 Vision Brochure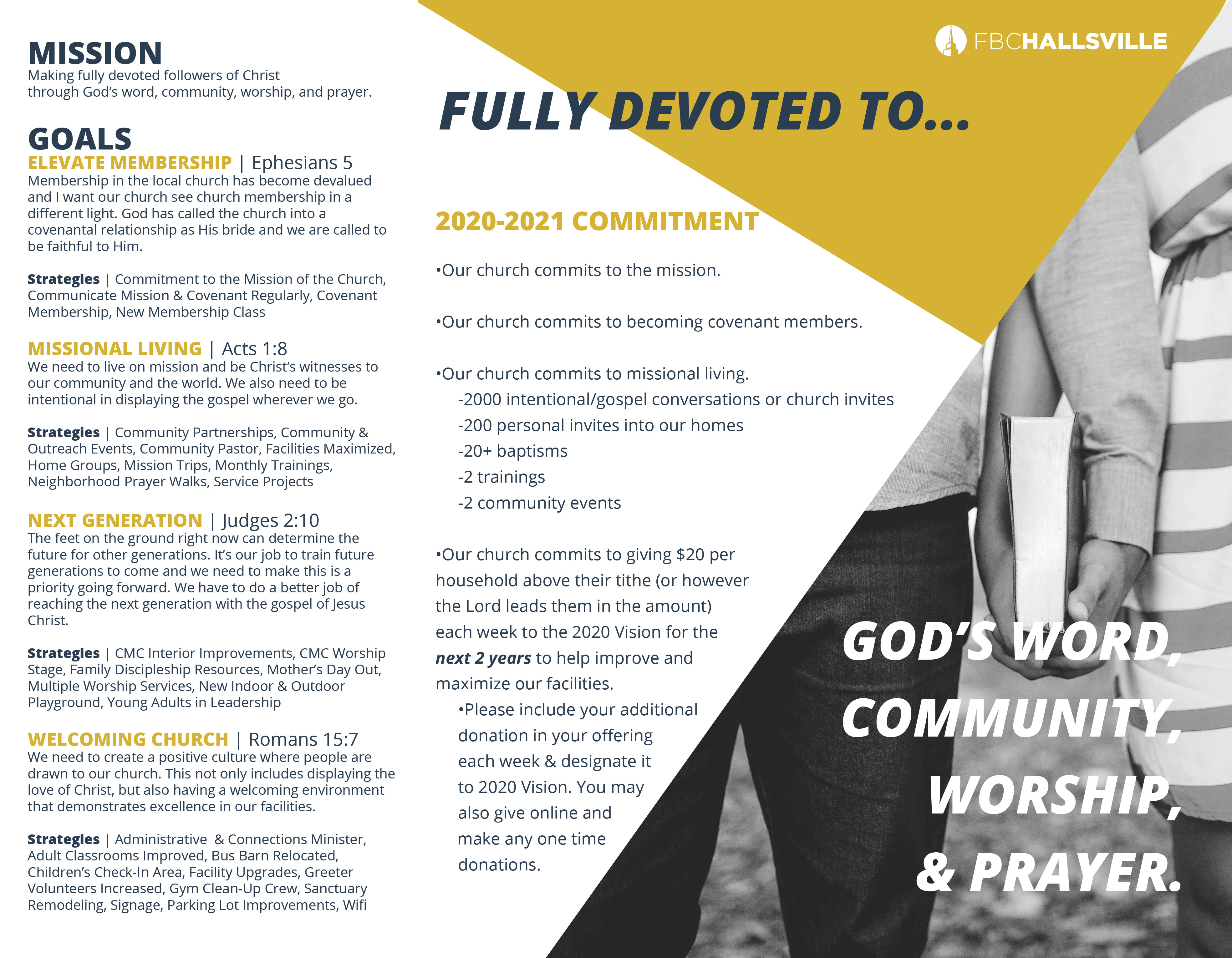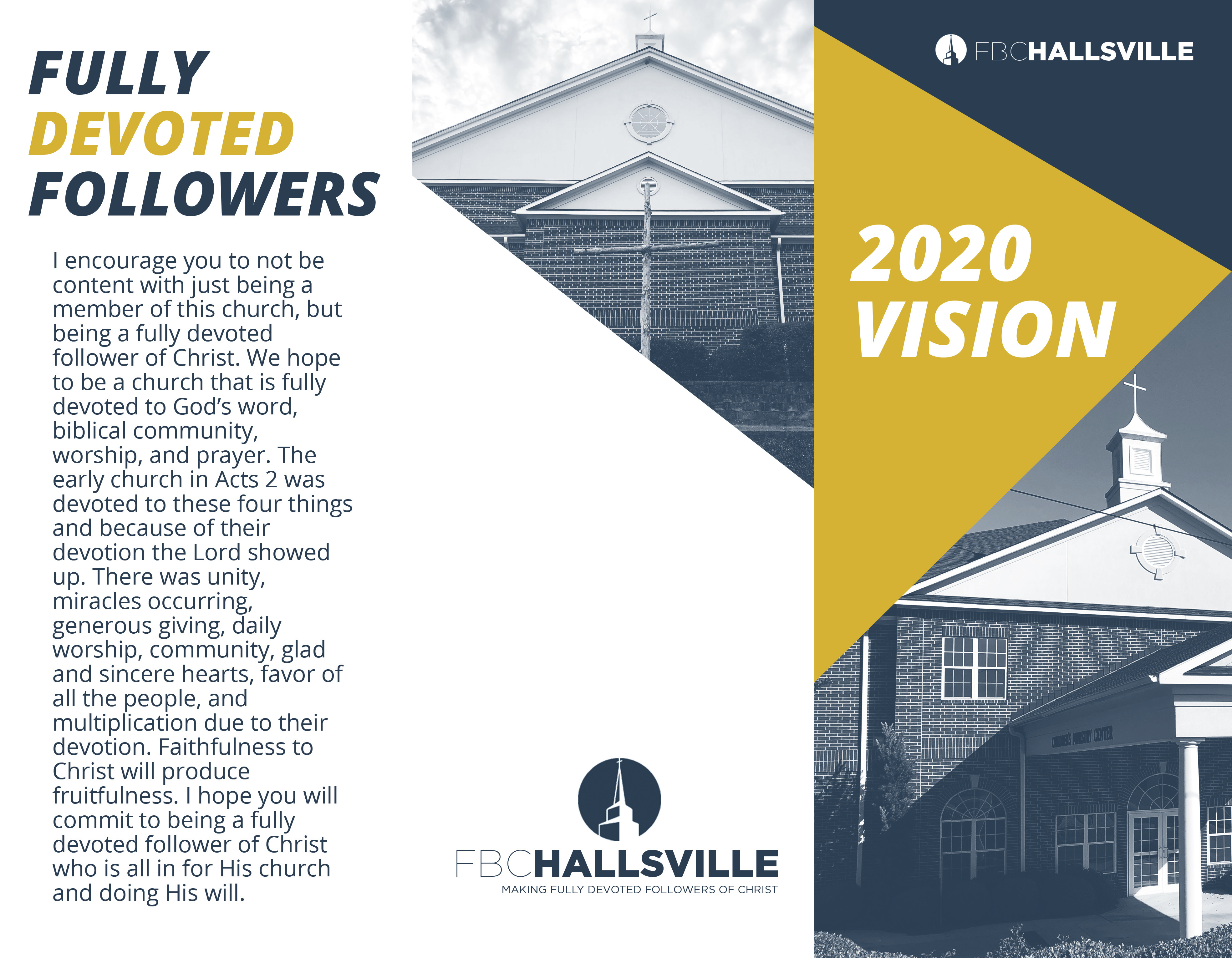 Pledge Card